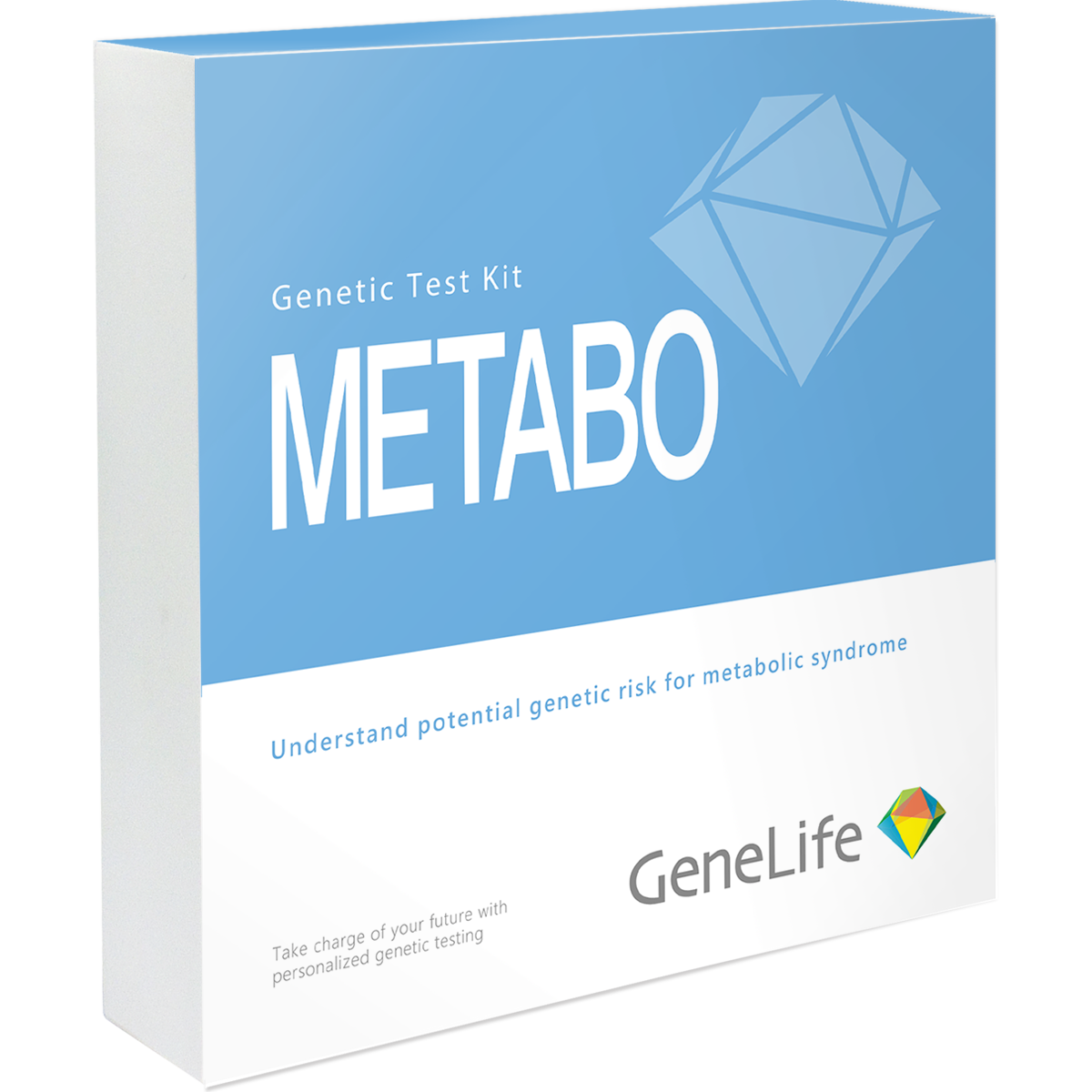 Detect the risk of lifestyle-related diseases such as high blood pressure and other ailments that can increase the risk of heart conditions.
Trusted and Reliable
1,640,000
customers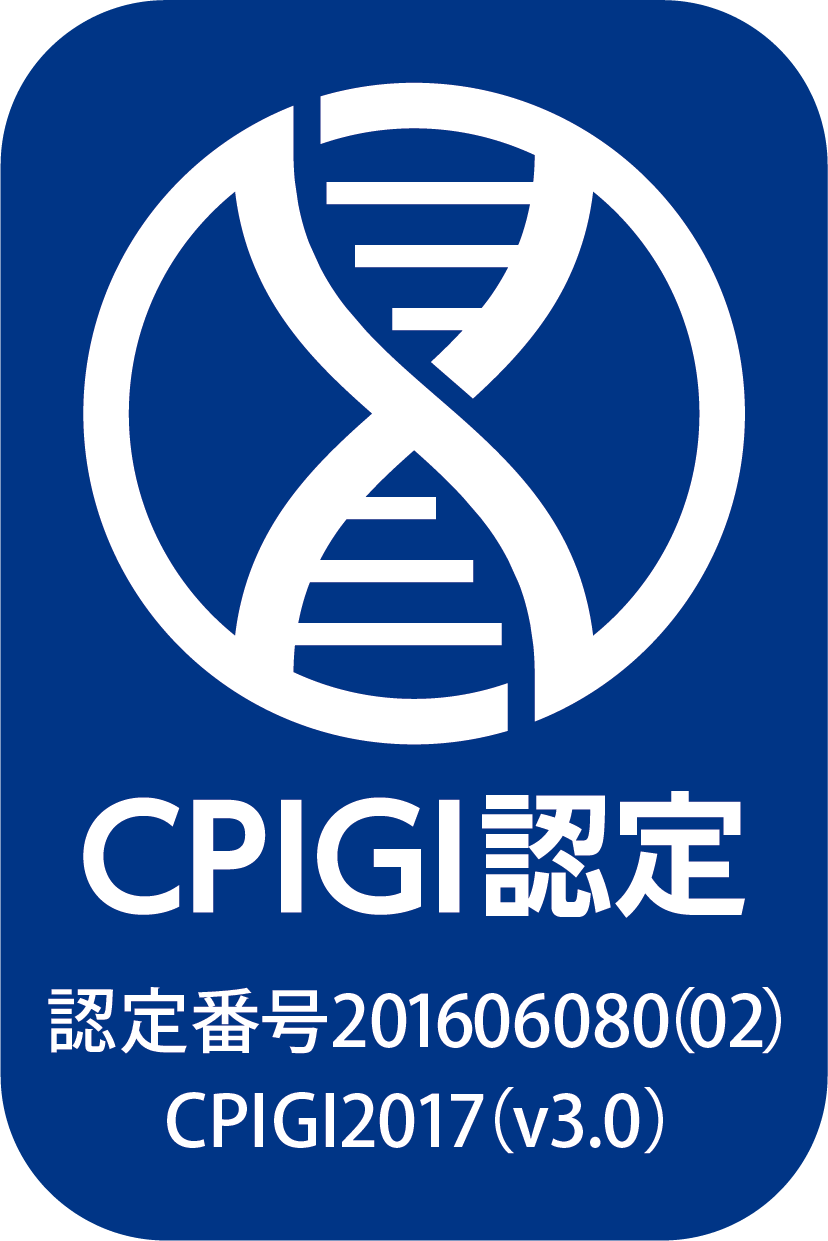 GeneLife's genetic testing services have been certified in Japan by the Council for Protection of Individual Genetic Information (CPIGI) as being compliant with CPIGI standards. Click
here
to learn more.
Here's what you should know before taking the test:
In the absence of medical and clinical information, GeneLife test results are not designed to independently diagnose, prevent, or treat any condition or disease, or ascertain the state of your health.
Resale of our product to a third-party is strictly prohibited.
One test kit can only be used for one person. If you'd like to use it with your family, please purchase one for each family member.
Approximate shipment of the test kit will be 3 to 5 business days.
We analyze your DNA using the latest know-how and technologies. Your test results will be sent to you in the form of a comprehensive report accessible online via your mobile device and PC.
Know Yourself, Own Your Future. Start your GeneLife journey today with GeneLife.
Accessing your GeneLife test result is simple and secure.
You can check the results online via your results from your PC or mobile device.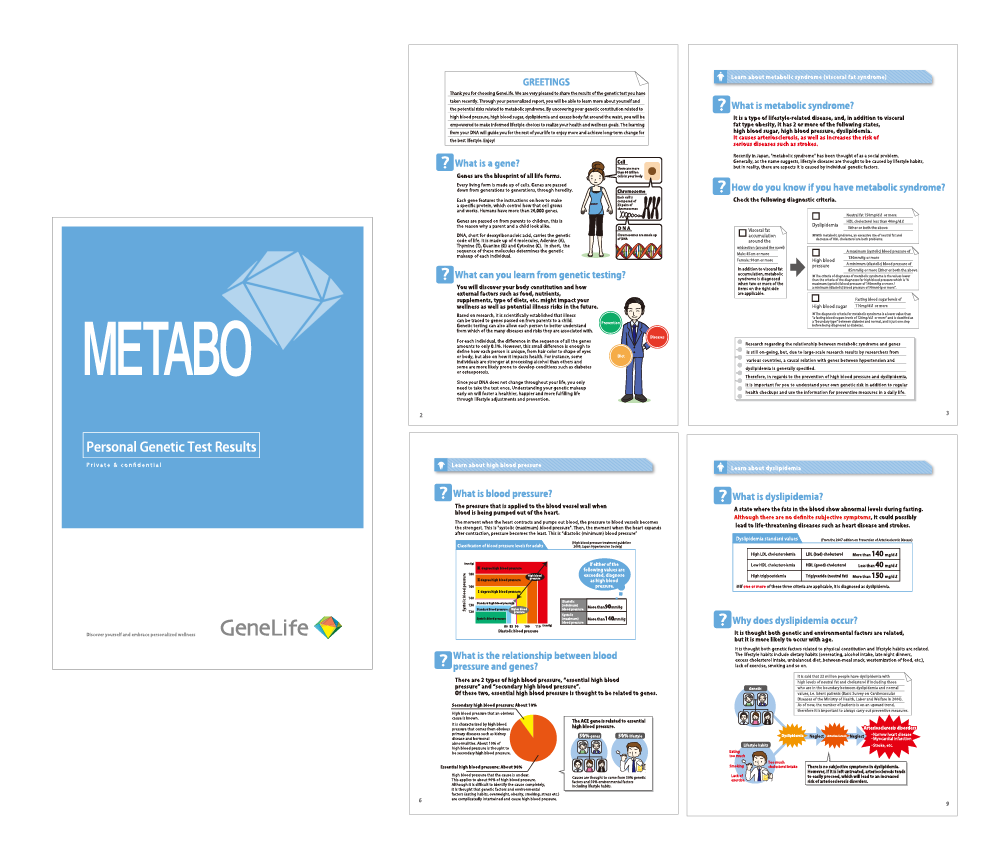 What can you learn from this test?
Lifestyle-related diseases are all too common and the risk of developing diabetes, high blood pressure, and heart conditions can increase due to the presence or absence of certain genes. Here are some insights that the GeneLife METABO genetic testing kit can reveal:


Step
1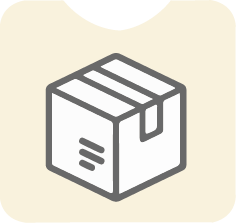 Order your test kit
Step
2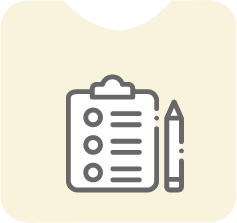 Register
Step
3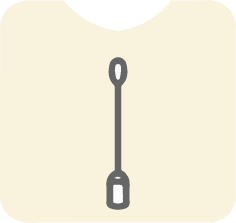 Collect test sample
Step
4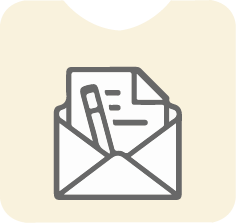 Return test kit
Step
5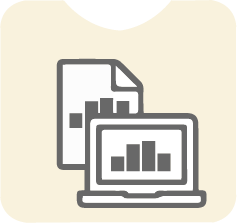 Analysis & results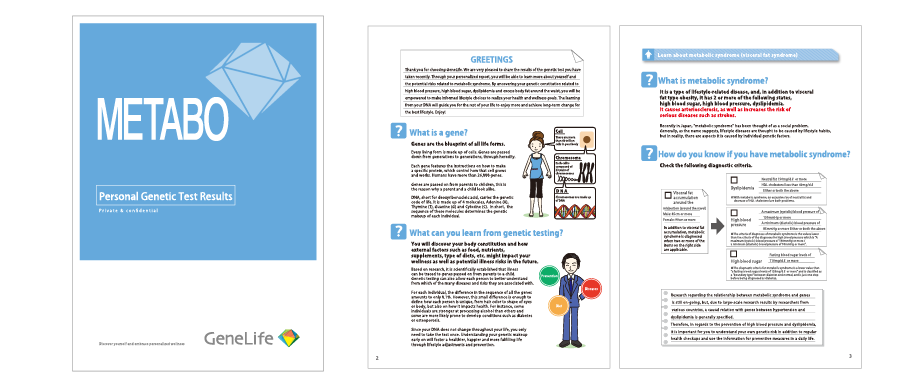 Did you know, dyslipidemia, the abnormal level of fats in the blood, can lead to heart conditions and stroke.
Use the GeneLife METABO test result to learn how your genes affect your health, and receive invaluable tips and recommendations based on your unique genetic makeup.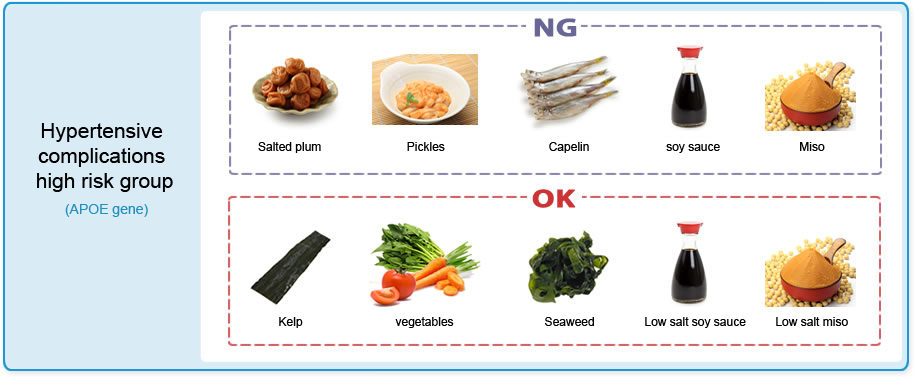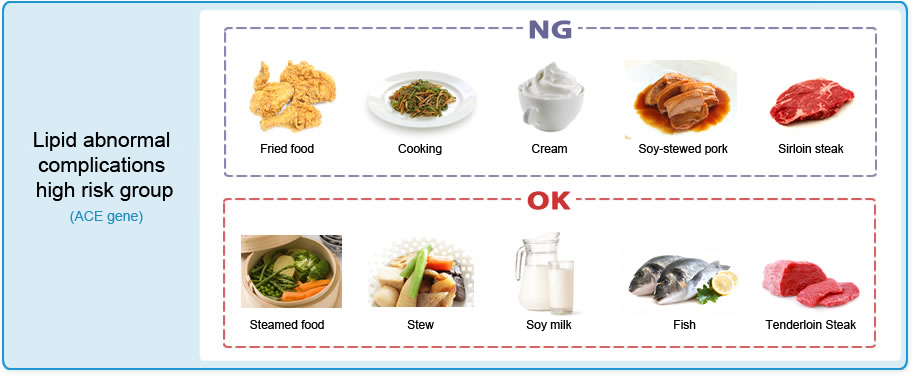 Know Yourself, Own Your Future. Start your GeneLife journey today with GeneLife.

Estimated delivery
Within 3-5 working days
*Depending on the order situation, it may take extra time to ship.
Kit expiration
Within 12 months after purchase
Notes
*The test can be conducted at any time regardless of physical condition such as a cold.
*The test results will be delivered within 2-3 weeks after we have received your consent form and test kit.
*If your family or friends would also like to take the test, please order multiple kits in the same order.
*The test is not for a medical use. Results are not a diagnosis and can not replace doctor diagnosis and prescription.
*Resale of our products to a third party is strictly prohibited.